Today was a trip around the mountains to Carmel Valley. The difference between Carmel By The Sea and Carmel Valley is much greater than the 13 mile drive between the two.
Carmel Valley is rural and has sun today when Carmel By The Sea is densely populated and cloudy and cool.
Looking back towards Carmel By a The ashes you can see the marine cloud layer hanging tight on the coast, while in the valley we had blue skys and mild temps in the sun.
Our first stop was at the Bernardus Winery. We were told that this is just one of 22 wineries in the area.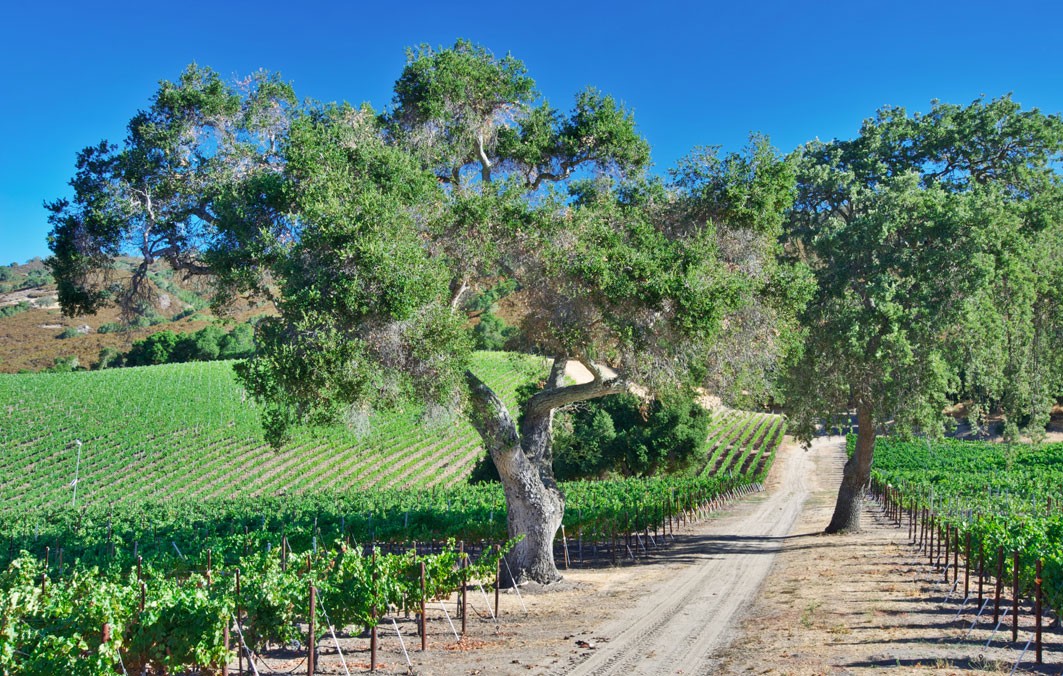 The above photo is from the Bernardus Winery website showing what their winery looks like in the summer.
After 4 wine samples (2 white & 2 red) for $12.00 a sweet white was purchased for later.
In need of some lunch after the late morning wine, we drove next door to Kathy's Little Kitchen.
This is a very small place with only 4 tables inside and 4 tables on the raised sidewalk.
This is a place where you order off the menu on the wall and grab a drink from the cooler and they bring you the food.
The menu is Mexican in general but other items like sandwiches and burgers are available.
I had the chicken quesadilla and I was surprised by how large it was. It was especially tasty and to my surprise the chicken they used was juicy dark meat. Most places only use white meat chicken passing on dark meat that has so much more flavor.
I would eat here again.
While sitting outside eating our lunch there was a steady stream of locals stopping by for lunch. This is always a good sign for a local eats.
One local stopped to talk to us a couple of times, spotting us as out of towners.
I noticed he was wearing a large cowboy buckle that looked like the real thing you win at a rodeo. It was dated 1982 and it coincided with his age.
As he was just turning to leave I asked him about it and had he competed and won. He responds; "Are pigs asses pork?"
After his wise ass response he did say he had won. They used to have a yearly rodeo years ago and he won the steer roping contest.
He went on to say that he worked hard to train and even paid for lessons to get to win.
I bet he wears it every day.
Leaving Carmel Valley we decided to visit The Cheese Shop in Carmel By The Sea to get some quality cheese for the wine at the suggestion of the woman that waited on us at the winery.
When we got to Carmel By The Sea the farmers market was still going on so we bought some fresh strawberries and then headed to The Cheese Shop.
We crew of 3 cheese heads working behind the counter were handing out cheese samples to the patrons almost as fast as you finished the one they just gave you.
We ended up getting one hard and one soft cheese with some crackers and a short link of salami.
That completed our outing and we snacked on the cheese and salami before dinner.
I took this flower picture today outside The Cheese Shop.
Brent
macaloney@hotmail.com